SEND EMAILS TO YOUR CUSTOMERS THE RIGHT WAY WITH

Get started with email marketing best practices using your account, your messages and your html designs with our four step consulting services (Up to a $5,000 value starting at just $1,995)
FOUR STEP CONSULTING SERVICES FOR EMAIL MARKETING. WE HELP YOU…
Step 1: Establish your email marketing strategy, objectives & campaign plan
Step 2: Set up your Constant Contact email account and design your html messages
Step 3: Deploy your first four (4) email messages to your customer list
Step 4: Measure performance with industry leading reporting and analysis
Four Step Consulting Services Checklist Download
Order a fixed price package and start using email marketing best practices to send messages to your customers.
Total number of contacts in your email list*

Four Step Consulting




Package Price 

A.

up to 500

$1,995

B.

501 – 2,500

$2,295

C.

2,501 – 5,000

$2,495

D.

5,001 – 10,000

$2,695

E.

10,001 – 25,000

$2,995

25,000 +

Call us!
*- Prices include six (6) months of email service provider (ESP) fees and unlimited email messages with Constant Contact. Pricing is based on the number of contacts in your email list
– Send as many emails as you want without effecting your monthly fees
– Our fixed price, fixed term email marketing service packages provide account setup, html design, deployment and analysis of your first four (4) emails
– At the end of the consulting period, it is your choice: a) take the program 'in-house' and continue on your own or b) renew our consulting services or c) terminate with no further obligation
After check out, you will receive:
    1. Immediately, your order confirmation and credit card receipt (two emails)
    2. Within 48 hours, a welcome email from the Expo-Commerce team to kickoff your Four Step Consulting Services 
---
Additional information:
– Four Step Consulting Services CHECKLIST. Download.
– Four Step Consulting Services up to a $5,000 value starting at just $1,995. Download.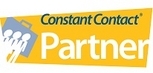 ---